E-Verify in the Whitehouse: Fighting Uncertainty with Indecision
Before his inauguration, Donald Trump utilized various topics and rhetoric in his quest to become president of the United States. E-Verify featured heavily throughout this campaign with the president insisting that the potential of this system should be realized in order tackle illegal immigration.
"We will ensure that E-Verify is used to the fullest extent possible under existing law, and we will work with Congress to strengthen and expand its use across the country, " Donald Trump, August 2016
However, while this would appear to be quite a rational and straight forward statement, there are many underlying issues and concerns which are now complicating the process.
E Verify System and Illegal Immigration
In case you might be asking yourself, e-verify refers to an immense database which is used by employers to determine the eligibility of individuals for employment. Not to be confused with e-verify services, the user-friendly interface used to access this system, this database is currently the subject of much controversy in the White House.
Illegal immigration is clearly an ongoing issue in the United States and many presidents have sought to alleviate these issues with various solutions. Of course, progress has been made in many instances, but it would seem that a lot more progress is required rather than any immediate solution.
While many agree on a push for long term solution such as increased security on the border of Mexico, Republicans are fully aware that any decision regarding visas and the e-verify system will have consequences which reach far beyond the illegal immigrants.
Complications for E-Verify and the White House
When the Deferred Action for Childhood Arrivals (DACA) was first incepted, it was created as an immigration policy for minors who had remained in the United States on an illegal basis. Under this policy, minors were eligible for a work permit and granted two years deferred action about deportation.
In a time of great uncertainty for immigration in the United States, this particular policy seems to have complicated recent negotiations. That is to say; DACA is now prompting Republicans to take a closer look at the e-verify system and immigration in a much broader sense.
Simply put, this is cause for complications in negotiations for an overhaul of the entire process is likely so costly and time-consuming that it seems like an unrealistic solution.
How E-Verify Expansion Can Impact the Economy
"E-Verify is the most effective deterrent to illegal immigration because it shuts off the jobs magnet and saves jobs for hardworking Americans," Rep. Lamar Smith
With the above in mind, we can also look to the agriculture industry for a further reason as to why an overhaul may not be plausible. The truth is, this particular sector is a major constituency for Republicans, and any expansion concerning the e-verify system would have a negative impact on agriculture and rural
areas. After all, farmers, ranchers, and growers are consistent without the required workforce, and any expansion of E-verify is surely detrimental to their progress.
As a result, interest groups for rural businesses and areas are insisting on an overhaul of the guest worker program which continues to apply pressure to the members of Congress.
Moral of the story: any expansion of the e-verify system would upset a key constituency for Republicans and incite further complications.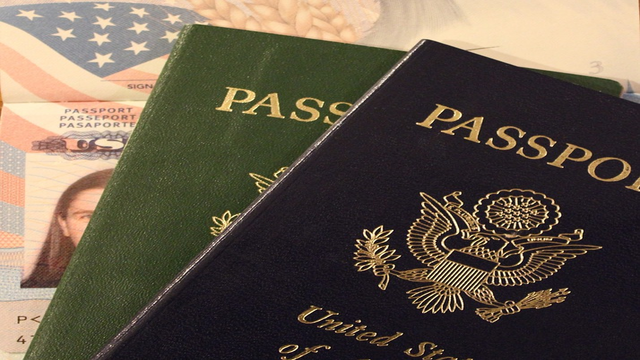 What Happens Next with Immigration and E-Verify?
Conservatives in the White House have put forward a bill recently which enforces the guest visa program. At the same time, this same bill will make e-verify mandatory for every job and industry. As you might expect, this bill was designed to appease the agriculture industry, but there are repercussions in every direction.
As already mentioned, an overhaul of DACA and the guest worker program is an incredibly complex task. While this is certainly a long-term objective, this is also an unlikely outcome given the other more immediate concerns for the White House such as border security and changes to the lottery system.
Incredibly, recent studies suggest that up to 70% of migrant workers in the United States are completely un-documented which demonstrates reason for these negotiations. E-verify will inevitably prevent such people from finding employment while the proposed result is that these outstanding vacancies will be made available to unemployed Americans.
It makes sense on paper but there are further implications which need consideration.
Implications of Potential Enforcements
Interestingly, the E-Verify system has an innate ability to confuse the political situation in a workplace. In many cases, unions are forced to agree with conservatives while Democrats are often aligned with restaurant owners and the agriculture industry.
Furthermore, every side of the argument is in agreement that changes to immigration are likely to have an unfair impact on many young and innocent migrants. Under the protection of DACA, these young migrants will be protected by governmental policy only to see their family members deported under new enforcement.
Moreover, many members of Congress believe that any potential enforcements are likely to send illegal immigrants into hiding, resulting in a breakdown of trust and great difficulty when it comes to a long-term solution. For these reasons, many representatives are in favor of implementing DACA and border security measures but then leaving any overhaul for later on.
Apprehension and an Uncertain Future
"It's not a perfect system. There's obviously some resistance, and if you have too much resistance, you don't have enough votes for it, you can't enact it," said Sen. Ron Johnson.
As always, negotiations will continue until something or someone gives way in Congress. While many solutions appear viable, there are obstacles in every direction and what was once considered rhetoric in a presidential campaign is proving a lot more complicated than expected.
Either way, decisions need to be made, and the e-verify system will eventually realize its potential in spite of so much fear, doubt, and indecision. However, in a time of great uncertainty, one thing is for sure; illegal immigration issues persist as the White House threads lightly through a highly complex and increasingly sensitive situation.
Contact BetaBulls today for I9 and Everify web services as well as custom hr software development solutions.
BetaBulls Is A World Renown Software Development Service For Onboarding SaaS Companies. Click here to learn more.