What We Do ?
AMP is an open-source project with the mission of making the web more manageable for all its users. With AMP developers can now consistently produce high performance websites that operate at hyper speed.
The ability store your content on Googles own servers means your site is always ready to display. AMP has a successful track record in increasing conversion rates and at the same time decreasing bounce rates. This advancement covers all types of businesses even online stores.
An AMP conversion does not replace your current website. An AMP site is a hyper lite version of your regular page content and layout. Beta Bulls has a long standing position in the market as AMP developers. Our skill means your AMP version is up and running faster.
Get a free quote
How AMP Works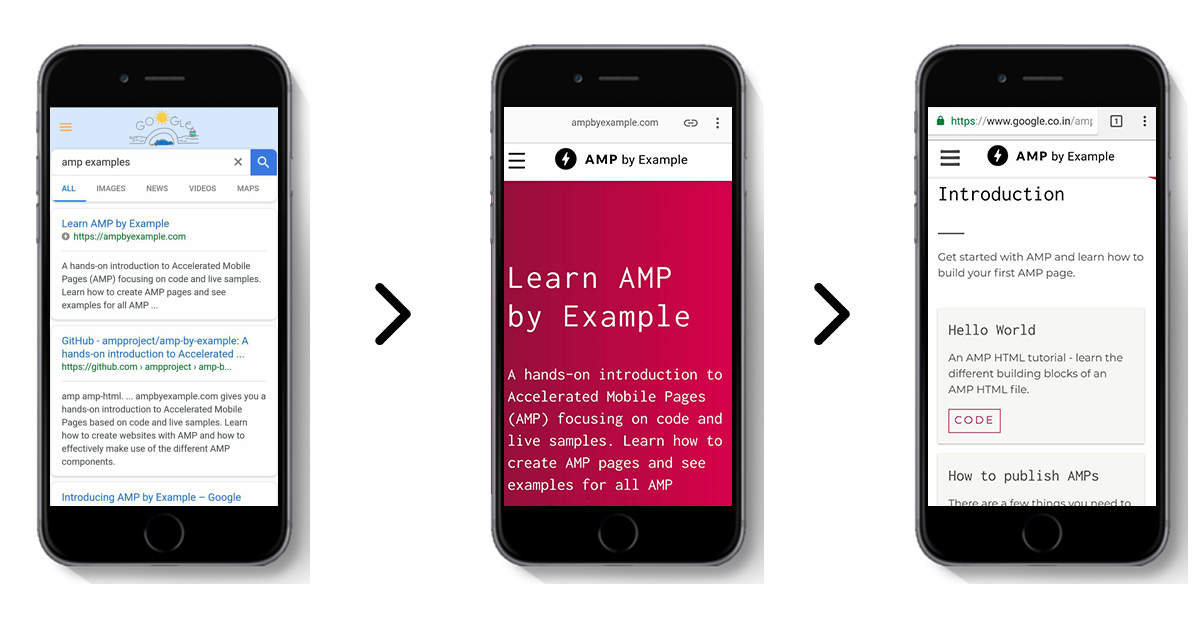 1 At First Sight
In Google search results an AMP verified page will display the lighting-bolt logo. This shows potential customers your site is not just ok, it is AMP.
2 Grab Users
AMP pages load instantly. With average page load times around half a second, every click has a higher chance of conversion.
3 Full Integration
Users will be seamlessly directed to you optimized mobile site for easy checkout or purchase.
Express AMP Developers
We are obsessed with mobile page speed optimization! Our skilled team of AMP experts can easily convert the average website to AMP in under 10 days.
Quote
Fill out the quote request form at the bottom of this page. A Beta Bulls AMP expert will analyze your existing site. Because all sites have different requirements, we will decide the best plan of action in conquering your unique AMP conversion.
Develop
We design your AMP layout without loosing the look and feel of your brand. Your current website content will be replicated and implemented in your new AMP version. Each site will be synced keeping your amp version always up to date.
Validate
Upon completion we will not only deliver an AMP verification certificate but help you notify Google your are now fully AMP ready.
Get Your Badge
You will now receive the coveted lighting-bolt badge next to your search results. Not just Google but Bing, Twitter and LinkedIn recognizes your new badge. All that's left is higher CTR, better customer engagement and best of all more conversions!
Top AMP Case Studies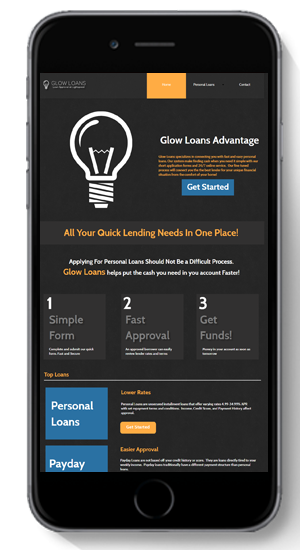 Glow Loans
Glow Loans specializes in connecting you with fast and easy personal loans. Our system make finding cash when you need it simple with our short application forms and 24/7 online service. Our fine tuned process will connect you the the best lender for your unique financial situation from the comfort of your home!
Top Fiz
Top Fiz will have a solution to the product or service you are searching for. Easy to Find. Fast to Contact.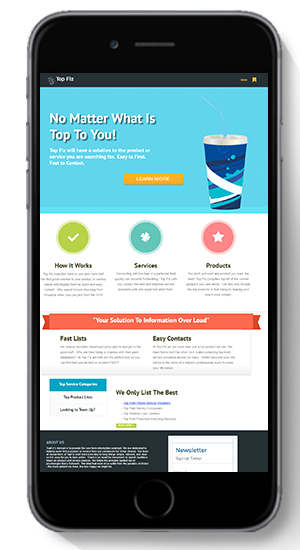 Benefits of an AMP Conversion
Speed Boost
AMP pages are cached by Google and load near instantly on mobile devices. For example, Native ad tech firm Triplelift increased ad load speed by 6x.
Increase Mobile User Engagement
Keep mobile users engaged with AMP pages. CNBC decreased mobile load time by 387% to 1.23 seconds.
Decrease Bounce Rates
40% of users abandon mobile sites taking longer than 3 seconds to load. With AMP, ConsumersAdvocate.org lowered bounce rate by 30%.
Increase Mobile Conversions
Shopping for personal loans online is frustrating when pages load slowly. With AMP pages, Personal loan matching service glowloans.com increased leads by 95% and reduced ad spend by 45%.
Boost Profits
There is a clear correlation between mobile page load times, bounce rates, and revenue for ecommerce retailers. French organic retailer Greenweez decreased mobile acquisition costs by 66% and increased conversions by 80% after AMP.
Improve SEO
Google has confirmed that mobile speed will become a ranking factor later this year. Sites with low page speeds will run the risk of being downgraded. Even if your current page is ranked high now ignoring AMP now can result in a drop in your rank.
FAQ
AMP ( Accelerated Mobile Pages )Project is an open source platform derived out of the need to upgrade the entire mobile content system. Increasing more each year users expect content load speeds to be less and less. Accelerated Mobile Pages are designed for nearly instant load times benefiting all mobile users, advertisers, and developers.
Customers will be able to order goods and service just like normal only difference is they we'll find their choices at lighting speed. AMP badge doesn't guarantee better page rank yet, but sites with AMP badges are receiving 20-40% more clicks.
Of Course ! With no major changes your current ad campaigns with more effectively convert clicks into conversions.
AMP plugins are made to convert average elements on average sites. The compromise in both site layout and quality may do the opposite of your intentions. Indirect conversion into AMP will intact deter users.
Easy! Contact us for a free quote and one of our AMP experts is waiting to get your conversion started.
What You Need To Know About AMP
Skills
What We Do
Locations
2 King Arthur Court, Lakeside West North Brunswick, NJ 08902 United States
201 West Travelers Trail, Suite 25 Minneapolis MN 55337 United States