Why Small – Medium Onboarding Software Companies Chose Beta Bulls Software Developers
– Why Consistent Customer Support Matters
Consistency is often thrown around meetings and client pitches, right along 'quality.' But when was the last time you overhauled and checked every line of code for your SaaS product? In our experience, not many (less than half of all companies) actually have an internal IT and Customer Software Engineers in-house. Your clients will always choose quality and consistency over anything else. If you fail to give them what they are looking for during every interaction you could find yourself sitting on the sidelines with no one to help. Consistent customer support benefits you and your customers in several ways.
Building Trust For All
When you have a seamless, error and bug free solution that your enterprise clients can enjoy, you not only build a reputation for yourself but also help your clients build their own reputation and brand. Beta Bulls team has the capabilities and bandwidth to dedicate expert computer scientists (top shelf programmers) to help you improve your integrated talent management products. Wether you represent employee HR onboarding software solutions like HireVue, Effortless HR, VUE Software, BirdDogHR, or any of the other several hundred companies here in the U.S. – Beta Bulls can help you optimize your platforms, we upgrade legacy software programming, fix and improve embedded programming, and more.
Improving Satisfaction
Not surprisingly, consistency in customer service has been shown to result in higher customer satisfaction levels. A study conducted by McKinsey & Company revealed that overall customer satisfaction is much more accurately predicted when the entire customer experience is measured rather than single interactions. These findings make sense. One positive interaction is good, but several create a more lasting impression.
Onboarding Software and Recruiting Innovation
Your client's recruiting processes are changing. Some of your clients, whether it be JP Morgan Chase, The Home Depot, Walmart, etc – they may be forcing these changes through innovation and adopting new technologies and practices to manage more and more of the influx of resumes and job applications. You can stay right along their side, providing them with such innovative tools or you can be pushed aside by emergent integrated talent management HR SaaS products. Talent acquisition cannot afford to stay stagnant, we can help you stay relevant through constant upgrading of your technologies as a true technology partner.
Related Topic Articles: Subscribe to our Medium blog.
Showing You Care
One of the best ways to show customers you care is to make sure every experience is a positive one. Customers who receive quality customer support with every interaction see a company genuinely focused on meeting customer needs and solving customer problems. Inconsistent support sends the opposite message.
Strengthening The Partnership
We are lean and agile, and that's just how we like it. Don't think that our lean methodologies and the fact that we allow client price negotiation for all our projects fool you into thinking that Beta Bulls Software Developers are below industry standard or that we're new to this. We've been helping companies in various industries for almost 10 years and helping some of the biggest HR SaaS providers in the country. We are agile, lean, and flexible because we like to think of ourselves as true partners to your company. Every client that welcomes us into their organization to help them with outsourced dedicated custom software enjoys the benefit of a true partner helping you succeed and benefit your bottom line. We like to strength our partnerships with all our clients, if you have any doubts; please do send us an email and let us know you'd like us to review your current platform or that you would love to see us work for up to 30 days with no commitment on your part. Go ahead, give us a try.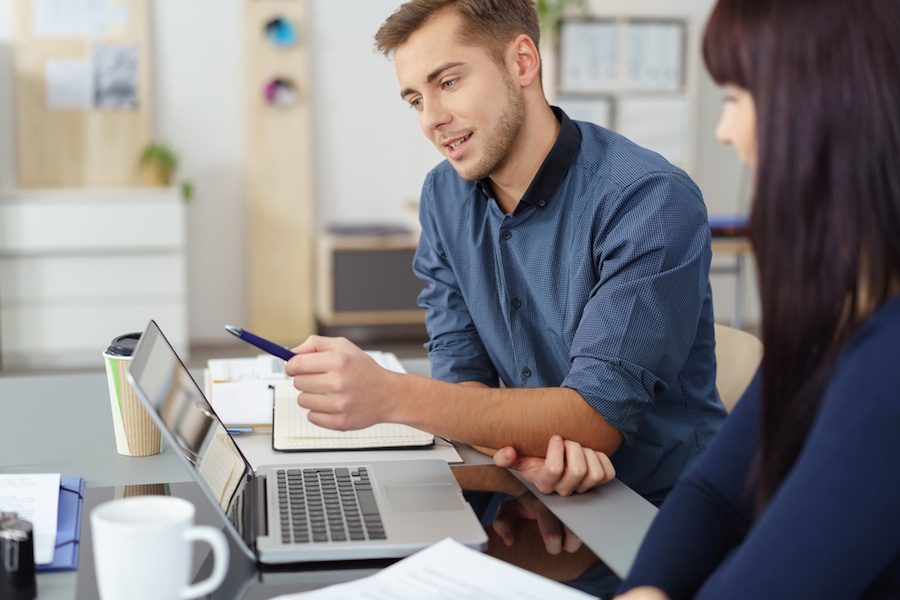 Ensure all of your people and processes are 100% compliant with BetaBulls™'s technology. Our automated I-9 and E-Verify integrations allow software verification providers ease of use, software optimizing, and updating from legacy platforms while increasing the value offered to corporate clients (employers). We help you simplify the complex processes that the exist with on-boarding processes. For team members and managers — with step-by-step instructions, e-Signatures, task reminders and automatic deadline alerts.
Our technology powers some of the most reliable service brands in our industry. When you hire BetaBulls for your I-9 and E-Verify Automation Software you are hiring a U.S. based team with years and many industry's experience behind them.

Now that you're here why not test your website first? With BoltBulls Website Analyzer.